Film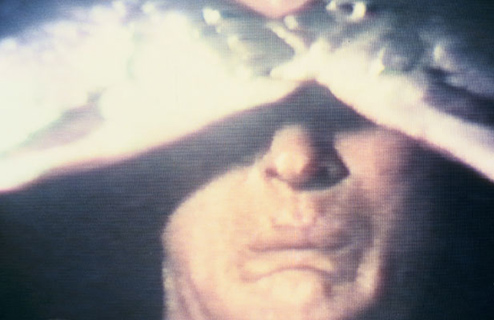 BURT film
SCRATCH Film
In the 1980's there was a flourishing alternative arts and screen culture scene highlighted by a generation of sample and remix culture work. Through parody, homage, collage, quotation, appropriation, simulation, image scavenging, deconstruction, mixing, sampling, vidding, bootlegging and mash-up, it critiqued the language and form of popular culture. There are many examples across many mediums to illustrate this such as where Kathy Acker lifted pages and paragraphs from other novels, in Barbara Kruger's billboards which juxtaposed found imagery with text and Run DMC who sampled Aerosmith.
Many Australian artists borrowed from mainstream media in the first wave of post modernism works, including from the 'darlings' of the visual arts world such as Imant Tillers and Tracey Moffat. But it was at the other end of the spectrum which interested the likes of many such as Tex Perkins' lead bands associated with the Black Eye Records label including the mock covers band Hot Property. In film and video it could be seen in the works of Stephen Harrop and Ian Andrews who reconstructed fragments from broadcast television. We also saw it with Severed Heads who used new technology made available to them with the Fairlight Paintbox which they used for the treatment of ready made footage for live video mixing at their shows.
Scratch My Nose were neither auteurs nor filmmakers. Super-8 film became the first in a long line of domestic media where the non-expert had a means of production. Hence with access to Super-8 film and later video SMN, was now in production.
Scratch My Nose film and video collages used a diverse range of visual styles and ideas – from animation to "found" footage. SMN short films combined remixed and sampled images with short vignettes which we intercut and pulverised by either painting, scratching, slowing down, reversing, photocopying, rephotographing and animating.
Whereas previous generations tended to critique entertainment culture and reject it, SMN saw sampling and the remix as a platform they could explore. In 'Burt' (1989), SMN plays homage to daytime infomercial television and to Australia's "Mr. Television" Bert Newton. This is also evident in 'Scratch' (1988) which appropriates images as well as the language of television commercials with a couple dressed in Klu Klux Clan styled head pieces made from newspapers (taken from the business section of the paper) whose conversation repeats dialogue directly from television inter-cut with SMN's own brand of humour.
SMN entered four Super-8 films into the White Gloves Film Festival (1993-97) where, with other aspiring film makers, they were challenged under the same restrictions that faced the pioneers of film. This unique film festival had strict rules: all films were to be submitted in black and white, silent, shot on either Super-8 or 16mm film and within a designated 48-hour period, edited in camera and run for only three minutes. The film also had to contain a secret symbol in its first 30 seconds (e.g. white glove, white chalk, and white chinagraph pencil) which would only be disclosed Friday midnight of the shooting weekend. This made for some interesting screenings as there was no censorship and anyone could take part - whatever the quality. There would always be one film during the screenings that did not technically work out. It would be screened blank and the audience would loudly scream out possible plots, adding yet another dimension to the experience.
FAMILY NUDE Film
SALT AND PEPPER Film
SMN became the quintessential professionals within these parameters with a number of films screened in the national travelling 'White Gloves Best-Of' show. SMN 'White Gloves' films often were a critique of popular culture, such as 'Family Nude' (1995) which was a homage to the family game show 'Family Feud' and used to express their disgust with the then Australian PM John Howard and his conservative government 'family values' approach to the issues of the day - originally silent, but shown here with SMN soundtrack. SMN even had the honour of the lead-off film at the 1996 White Gloves Film Festival. 'Digital' was a one-take film of a digital noticeboard spouting a SMN unique form of story-telling with a pair of white gloved hands gesturing the story, not unlike a conversation between Beeker from the Muppets and Humphrey B Bear.
Remix and sample culture strategies have not changed, just the tactics and meaning. Our relationship to experimental and entertainment media in this digital age is best represented in the documentary 'RIP. A Remix Manifesto'. In the film the one man band Girl Talk is a symbol of innovation and youth and explores how his sampled based work is unabashedly 'fun' rather than being a critique of society. This is quite a shift in thought to the previous generation of remix and sample trailblazing artists such as Christian Marclay's video and sound poaching, the appropriation of John Oswald's Plunderphonics, Grandmaster Flash's turntablism and Craig Baldwin's documentaries in post-production, who made sampling an overt act. Where SMN is pigeon-holed into this cultural equation is anyone's guess.